DJI, a pioneer in drone technology, has once again raised the bar with their latest creation – the DJI Air 3. This compact marvel is set to revolutionize the world of aerial photography and cinematography.
Innovative Design, Captivating Performance
The DJI Air 3 seamlessly blends cutting-edge technology with an elegant, foldable design. Its dimensions – 207×100.5×91.1 mm when folded and 258.8×326×105.8 mm when unfolded – ensure portability without compromising performance. Weighing just 720 g, it strikes the perfect balance between agility and stability, making it an ideal companion for any adventure.
Soaring to New Heights 
Embark on an exhilarating journey as the DJI Air 3 unleashes its breathtaking capabilities. Ascend and descend at a mesmerizing speed of 10 m/s, allowing you to effortlessly explore the open skies. Traverse vast distances with a thrilling max horizontal speed of 21 m/s, effortlessly seizing panoramic vistas and dynamic shots that were once beyond imagination.
Extended Flight, Extended Possibilities
The DJI Air 3 introduces an industry-changing feature: an incredible flight time of up to 46 minutes. Measured at a constant speed of 28.8 kph, this allows you more time to capture stunning visuals and tell captivating stories. Please note, these figures are for reference and may vary based on environmental conditions.
Elevate Your Imagery
Armed with dual wide-angle and medium telephoto cameras, both boasting 48 MP 1/1.3-inch CMOS sensors, the DJI Air 3 ensures outstanding image quality. The wide-angle camera, with an f/1.7 aperture and an 82° field of view, complements the medium telephoto camera's 35° field of view and f/2.8 aperture. The ISO range supports vibrant shots in various lighting conditions, from 100-6400 for normal and slow-motion videos to an impressive 100-12800 for nighttime shots.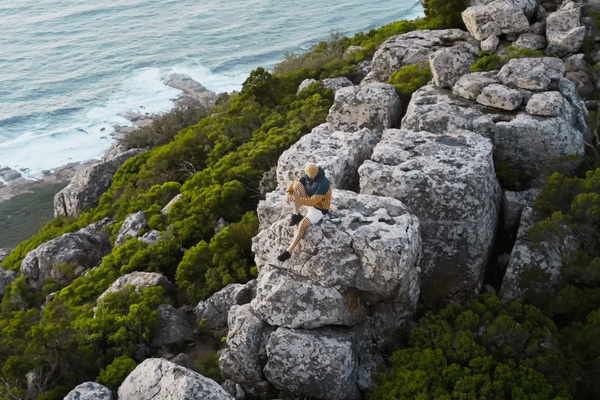 Unleash Your Creativity
The DJI Air 3 empowers your creative potential with intelligent photography modes. From single shots to automatic exposure bracketing and timed captures, this drone provides a myriad options for perfect shots. With a digital zoom range of 1-9x, distant subjects come closer with stunning clarity.
Seamless Stability
Capture steady shots with the DJI Air 3's 3-axis mechanical gimbal. This technological marvel orchestrates a dance of fluidity, ensconcing your footage within a cocoon of stability and serenity, enabling you to channel your entire focus into your artistic vision.
Safety First
Safety takes center stage with the DJI Air 3. Equipped with omnidirectional binocular vision and infrared sensors, it detects and avoids obstacles in all directions. AirSense technology further enhances safety by alerting you to nearby manned aircraft, enhancing situational awareness.
In Conclusion
The DJI Air 3 marks a new era of aerial exploration, offering unrivaled performance, innovative technology, and creative flexibility. With its compact design, extended flight time, intelligent features, and stunning imaging capabilities, the DJI Air 3 empowers you to capture the world from a breathtaking perspective. Whether a professional cinematographer or an enthusiastic hobbyist, the DJI Air 3 is poised to redefine your aerial photography and videography experience.